Every coming day things are going to be digitalis , paper log to MS office , keypad to Touch screen, CD/DVD to USB drive, hand written Identity card to Smart card e.t.c a lot of others things that can not be described on a single paragraph that has been converted in digital shape. Now the people of Pakistan can activate their Pakistan's First e-Sim through Jazz Network provider.
Pakistan's First e-Sim introduced by Jazz
Now the good news here the Pakistan Leading Telecom company Jazz introducing e-sim for their customers. Customers can avail all subscription and enjoy all features of ordinary sim without having a physical sim.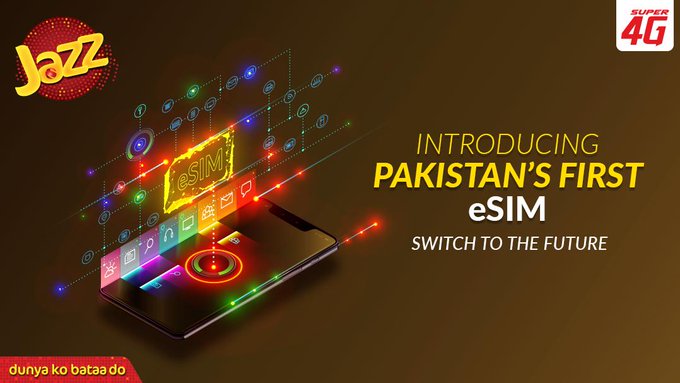 What is e-SIM??

By going more discussion first of all you must be clear the What is e-sim??
eSIM is an advanced SIM technology which in embedded in your phones to activation of your mobile number without having to insert a physical SIM.
With eSIM, you can digitally activate and store multiple contacts numbers.
It also give you opportunity to get multiple numbers without inserting a physical sim or changing your current Numbers.
Is there any benefits of Activating E-sim?
No need to having physical slot to get e-sim
enjoy every subscription of ordinary sim
Activate e-sim through internet
Your single sim phone will be come dual like I-Phone etc
You e-sim Process is not lengthy you will get this facility within 5 minutes. This is the beginning era. In upcoming days, all other network will also introduce such sims so everyone can use this.
Want to receive daily updates via email? submit your email here
---
**For the latest tech news and reviews, follow Gharana Pakistan on Twitter, Facebook, and subscribe to our YouTube channel.