Eating delicious food near beach with your loved ones having back ground lovely music always been a dream of many of us and also tasting new to new food  and restaurants also a favorite hobby of many of us. After successful experiencing and enjoying festival of Karachi eat 2018 its time to get ready for wonderful experience of enjoying dinner at the sky. Yeah your are right i am saying dinner in the sky. Its just like a dream to have  a delicious dinner with your family and friends at the beautiful sky and sight seeing and its going to become reality in Karachi Very soon. Dinner in the SKY Karachi Restaurant World Popular Eatery Coming Soon.
People on social media can't stop sharing the news with their friends and family and everyone's super excited.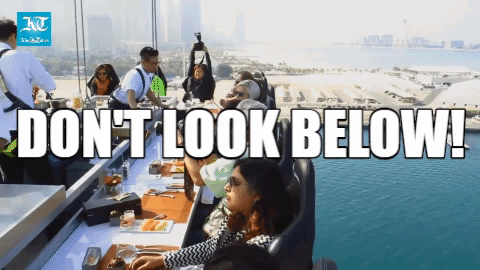 Dinner in the SKY Karachi Restaurant Photos around World:
Want to receive daily updates via email? submit your email here
**For the latest tech news and reviews, follow Gharana Pakistan on Twitter, Facebook, and subscribe to our YouTube channel.